Past and Present CISO Summit Europe Speakers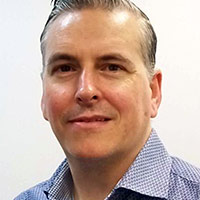 The Future of the CIO in the Coming Digital Economy
Hugh Crean
Chief Architect
Three Network Ireland
AI and its application in financial services
Amit Varma
Head of Product Technology
Citi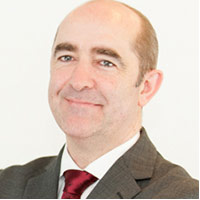 Do we really need an IT Strategy?
Stephen Kelly
CIO/ IT Director
Royal & Sun Alliance Insurance plc

Person, Citizen, Patient, Clinician, Health Professional; Does the Health CIO Have the Most Complex User Base?
Richard Corbridge
Chief Information Officer
HSE- eHealth Ireland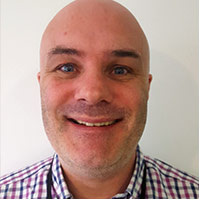 The Evolution of DDoS Attacks & The Do's and Don'ts of Mitigation
Stephen Breen
Head of Security Application and Infrastructure
Paddy Power Betfair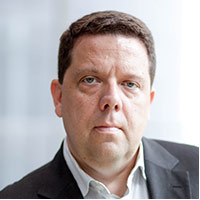 Global Data Protection Within Vestas Wind Systems - Compliance to EU Privacy Legislation
Torben Jorgensen
CISO & VP Information Security & Risk
Vestas Wind Systems A-S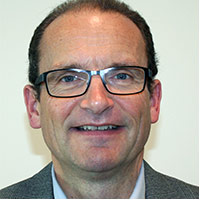 Security and Regulatory Challenges & Opportunities for Cloud Computing
John Patterson
CISO & Head of Business Technology Governance
Merck Group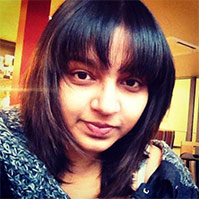 The 'Data' in GDPR
Dhivya Venkatachalam
Data Consultant & Former head of Data Governance Practice
Schroders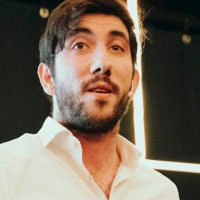 IT Integration in a Distributed IT World
Rui Pedro Silva
Head of Europe IT
DAMCO Corp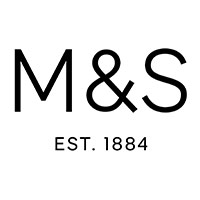 Women in Security
Lee Barney
Head of Information Security
Marks & Spencer

ENISA Corporate Security – Considerations & Concerns
Cosmin Ciobanu
CISO
ENISA
Women in Security
Vicki Gavin
Compliance Director
The Economist

Women in Security
Mark Brown
Executive Director - Cyber Security & Resilience
Ernst & Young

Women in Security
Jane Frankland
Founder
Cyber Security Capital
The Rise of the CIRO-Chief Information Risk Officer
John Manning
Head of Technology Risk
Prudential

Pioneering a New International Response to Cybercrime
Rob Wainwright
CEO Role - Director
Europol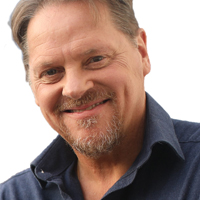 TBC
Mike Loginov
CISO
Ascot Barclay

Investing in People vs Technology: How CIO's Can Efficiently and Cost Effectively Raise Phishing Awareness of Their Employees?
Sheraz Ali
Founder, Executive Director
European Cyber Resilience Research Network

How Can We Access The Appropriateness and Effectiveness Of Our Cybersecurity Controls?
Vincent Mulligan
Director IT Audit
GE Capital

Speaking the Language of the Business
Gareth Maguire
CISO
Unipart Group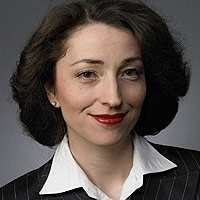 Implications of New Regulation For Data Protection
Jacqueline Johnson
CISO- Head of IT Security
Nordea

Securing the Mobile Workforce
Cyril Haziza
CISO - EMEA
L'Oréal

To Whom Should CISO Report?
Simon Fremont
Head of IT Risk Platform Services
UBS

Cyber Security and the Advanced Persistent Threat
Edward Tucker
Head of Cyber Security
HM Revenue and Customs

Cyber Security and the Advanced Persistent Threat
Tom Engly
Chief Security Officer
Tryg Insurance

Cyber Security and the Advanced Persistent Threat
Mahmoud Denfer
GLOBAL CISO
Vallourec

Cyber Security and the Advanced Persistent Threat
Ralph Zwierzina
Information Risk &Business Continuity Manager
Deutsche Post

Is Security Obscuring the Benefit of the Cloud?
Keith Awcock
Head of Information Security Control
RSA Group

Cloud & Smartphones - Security Opportunities & Risks
Steve Purser
Head of Core Operations
ENISA

Cyber Crime and Cyber Threat
Jean Dominique Nollet
Head of Cybercrime
Europol

APIs and Web Services: Protecting the Borderless Organization
Dragan Pendic
Chief Security Architect
Diageo

Security's Place in Enterprise Risk Management
Roberto Santarossa
CISO EMEA
Zurich Insurance Group

CISOs: The Road to Heaven or Hell?
Gary Cheetham
CISO
NFU Mutual